A few years ago Laick Design developed a logo for Memorial Highway Chevrolet in Johnstown, PA. Fast forward a few years and the dealership has expanded and added a new location in Somerset, PA taking over the former Kenny Ross location.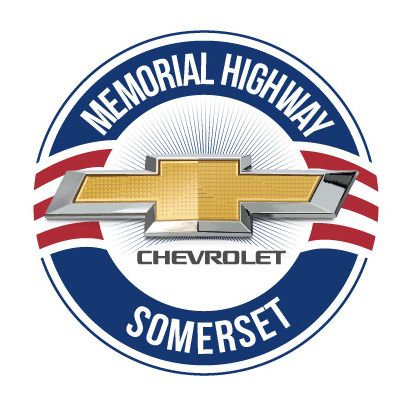 This new logo keeps many familiar elements from the initial logo designed for Memorial Highway Chevrolet but adds in verbiage for the Somerset, PA location. Like in the past the logo for Somerset contains two separate elements – one logo for signage and one for merchandise, stickers, and other circular placements.
If you are looking for a logo or website designed for your business please contact us at 724-880-0921.